2023 Business for Sale: Seize Opportunities, Secure Your Venture
Business for Sale: Search, Buy, Invest in verified businesses in Bahrain. Discover a diverse range of Business for Sale listings curated for your success. Gain access to verified contact details of business owners, along with comprehensive insights into business financials, empowering you to make informed and profitable decisions. Explore the opportunities within our extensive collection of businesses for sale in Bahrain. Our platform is designed to facilitate your journey, connecting you with businesses that match your criteria. 
Whether you are looking to buy or invest, our verified Business for Sale listings provide a transparent and reliable resource. Elevate your business ventures in Bahrain with our curated selection. Search, explore, and invest confidently in your next entrepreneurial endeavor with our Business for Sale listings.
Business for sale in Bahrain
Through this service, expatriate employee can check the work permit application status, check the legal status and validity of their work permits in Kingdom of Bahrain. Expatriate employee can check the mentioned information either through the personal number, work permit number, application ID number or the passport number. Our professionals are capable of handling all of you LMRA operations.
They can assist you in :
Lets Start Setup in Bahrain!
Business Name Registration
If you're looking to register your business name in Bahrain or explore opportunities related to buying or selling a business, it's essential to understand the process and requirements involved. Business name registration and the sale of existing businesses are crucial aspects of the dynamic Bahraini market.
For business name registration in Bahrain, the Ministry of Industry, Commerce, and Tourism oversees the process. Ensuring legal compliance and establishing your presence in the market are key goals of registering your business name. Whether you're a new entrepreneur or looking to expand your existing business, this step is crucial.
In conclusion, registering a business name in Bahrain is vital for establishing legal presence and compliance. By following procedures and working with professionals, you can set your business up for success. When buying or selling a business, thorough research, expert guidance, and effective networking can help you navigate the process and maximize opportunities. 
Explore the options the Bahraini market offers, whether it's business name registration or buying and selling existing businesses.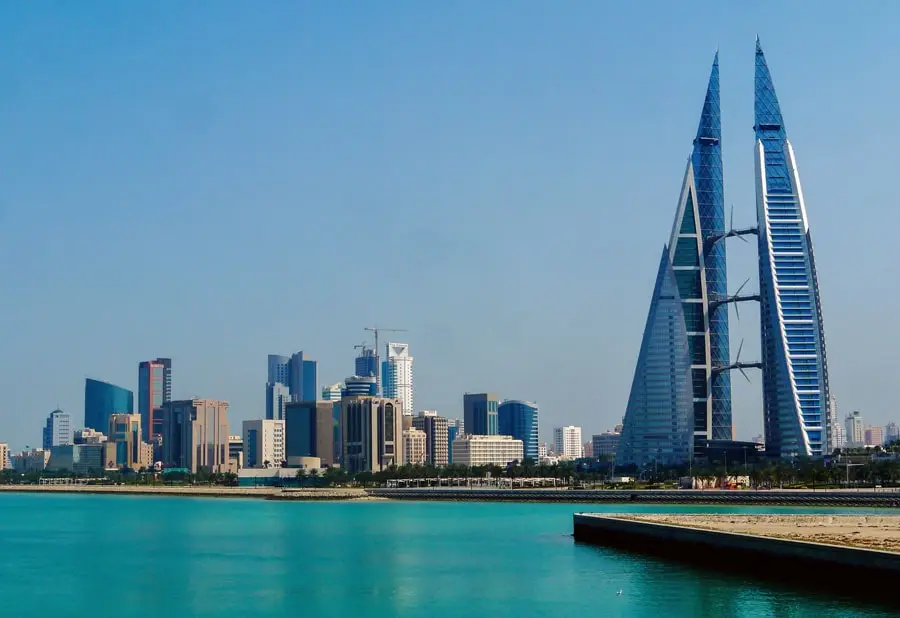 Business For Expats in Bahrain
Bahrain has emerged as a thriving hub for expatriates, offering a favorable business environment and a host of opportunities for entrepreneurs. If you are an expat considering venturing into the business world, Bahrain provides a range of attractive prospects. This article will delve into the landscape of business for expats in Bahrain, with a particular focus on the opportunities available for buying and selling businesses, commonly known as Business For Sale .
Thorough market research is crucial for expats considering buying or selling a business in Bahrain. Understand the local market dynamics, demand patterns, and competition. Conduct comprehensive due diligence to evaluate the financial health, legal compliance, and growth potential of the business. Seek professional assistance to review contracts, licenses, and legal documentation associated with the transaction.
Expatriates can consider opening international cuisine restaurants to cater to Bahrain's diverse culinary preferences or language training centers to meet the demand for language proficiency. Providing expat relocation services or establishing boutique travel agencies can assist individuals and families in navigating the intricacies of moving to Bahrain while offering unique and personalized travel experiences. 
Creating online marketplaces for expat products or organizing cultural exchange programs can provide platforms for showcasing and sharing diverse cultural experiences. By leveraging their skills and cultural backgrounds, expats can contribute to Bahrain's thriving entrepreneurial ecosystem and find success in their ventures.
Bahrain's business environment offers a wealth of opportunities for expats looking to start, acquire, or sell a business. With its welcoming policies, strategic location, and supportive ecosystem, Bahrain serves as an attractive destination for expatriate entrepreneurs. By conducting thorough market research, engaging with professionals, and understanding the cultural nuances, expats can navigate the landscape of Business For Sale opportunities in Bahrain and embark on a rewarding entrepreneurial journey in the Kingdom.
In today's digital age, online business has emerged as a powerful platform for entrepreneurs in Bahrain to reach a wider audience and tap into new markets. With the growing prominence of e-commerce and digital services, establishing an online business has become an attractive option for many aspiring entrepreneurs. This article will delve into the world of online business in Bahrain, with a specific focus on the opportunities available for buying and selling businesses online, commonly known as Business For Sale .
Operating an online business offers several advantages. First and foremost, it provides a platform to reach a global customer base. By transcending geographical boundaries, online businesses can tap into diverse markets and target specific customer segments. Additionally, the cost of setting up and maintaining an online business is often lower compared to traditional brick-and-mortar establishments.
As Bahrain continues to embrace the digital revolution, the realm of online business offers a wealth of opportunities for entrepreneurs. Whether you're looking to buy or sell an online business, the Bahraini market provides a conducive environment for growth and success. By conducting thorough research, engaging with reputable platforms, and seeking professional guidance, you can navigate the online business landscape and seize the potential of Business For Sale opportunities in Bahrain.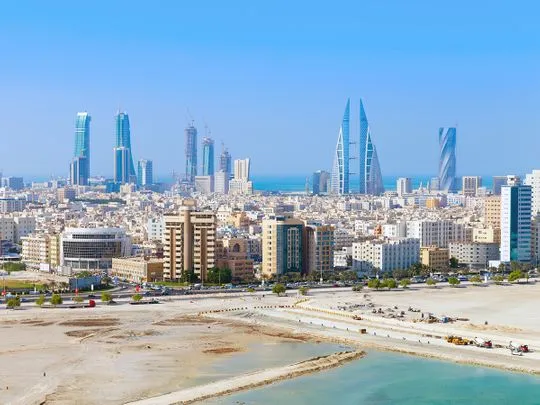 Business Ideas in Bahrain
Bahrain, known for its thriving economy and business-friendly environment, offers a wealth of opportunities for entrepreneurs looking to start their own ventures. If you're seeking potential business ideas in Bahrain, the option of acquiring an existing business for sale can provide a head start and mitigate some of the challenges of starting from scratch. In this article, we will explore a range of promising business ideas in Bahrain, with a specific focus on opportunities available for purchase or investment through Business For Sale.
The hospitality and tourism industry in Bahrain is booming, making it an attractive sector for entrepreneurs interested in acquiring boutique hotels, guesthouses, restaurants, cafes, or tour operators. The robust retail sector in Bahrain, driven by a strong consumer base, offers potential for investment in specialty stores, fashion boutiques, or niche product shops. The focus on health and wellness creates opportunities in sectors like fitness centers, yoga studios, wellness spas, or organic food stores. 
Bahrain's commitment to digital transformation has fostered a thriving technology and digital services sector, making it an ideal arena for acquiring technology-based businesses such as software development firms, IT consulting services, or digital marketing agencies. Additionally, the education and training sector in Bahrain is in high demand, making it a promising field for acquiring or investing in educational institutions, vocational training centers, language schools, or specialized training academies.
Bahrain's thriving business landscape offers a range of promising opportunities for entrepreneurs. Acquiring an existing business for sale provides a strategic advantage by tapping into established customer bases, brand recognition, and operational infrastructure. Whether in the hospitality, retail, health and wellness, technology, or education sectors, Bahrain presents a fertile ground for innovative business ideas. 
By conducting thorough market research, seeking professional guidance, and evaluating potential acquisitions carefully, entrepreneurs can embark on a successful journey in Bahrain's business ecosystem through the avenue of Business For Sale.
We Are Expert in Business Setup in Bahrain
At Setup in Bahrain Business Centre, we are a trusted and reliable partner for entrepreneurs and companies seeking to register their business in Bahrain. With our extensive experience and in-depth knowledge of the local market, we provide exceptional services that cater to the unique needs of each client.
Our dedicated team of experts understands the intricate legal and regulatory requirements involved in business registration in Bahrain. We go above and beyond to ensure a smooth and hassle-free process for our clients, handling all the necessary paperwork, documentation, and administrative tasks with meticulous attention to detail.
What sets us apart is our commitment to personalized service. We take the time to understand your specific business goals and requirements, tailoring our approach to meet your needs. Whether you are a startup, a small business, or a multinational corporation, we have the expertise and resources to guide you through the complexities of the registration process.
By choosing us as your partner, you can rest assured that your business registration will be handled with the utmost professionalism and efficiency. We stay up-to-date with the latest legal developments and regulatory changes in Bahrain, ensuring compliance and mitigating any potential risks or complications.
Our mission is to simplify the business setup process so that you can focus on what matters most – growing your business. From initial consultations to post-registration support, we provide comprehensive assistance every step of the way. Our aim is to empower you with the knowledge and tools you need to succeed in Bahrain's dynamic business landscape.
Experience the peace of mind that comes with working with a reputable business registration service provider. Contact Setup in Bahrain Business Centre today and let us help you navigate the path to successful business registration in Bahrain.
Our company, Setup in Bahrain Business Centre, offers a comprehensive range of services designed to simplify and streamline the process of business registration in Bahrain. As experts in the field, we understand the intricacies of the local business landscape and are committed to providing exceptional support to our clients.
One of our primary services is guiding entrepreneurs and companies through the entire business registration process. From initial consultations to determining the most suitable legal structure for your business, we provide expert advice and assistance at every step. Our team handles all the necessary paperwork, documentation, and coordination with relevant authorities, ensuring a smooth and efficient registration process.
In addition to business registration, we also offer a range of complementary services to support your business setup journey. This includes assistance with obtaining the necessary licenses and permits, navigating regulatory compliance requirements, and facilitating connections with local service providers such as accountants, legal advisors, and office space providers.
What sets us apart is our personalized approach. We take the time to understand your specific business needs and goals, tailoring our services accordingly. Our experienced team works closely with you to develop a customized plan that aligns with your vision and objectives, ensuring a seamless and successful registration process.
Furthermore, we stay committed to providing ongoing support even after your business is registered. We offer post-registration services such as corporate secretarial support, assistance with visa and immigration processes, and guidance on tax and accounting matters. Our aim is to be your long-term partner, providing continuous support as your business grows and evolves.
By choosing Setup in Bahrain Business Centre, you can rely on our expertise, professionalism, and dedication to deliver exceptional services. Our goal is to make the business registration process as smooth and efficient as possible, allowing you to focus on what matters most – building and growing your business in Bahrain's thriving economy.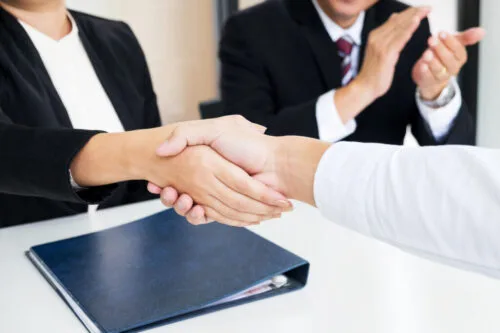 We Are Expert in Business Setup in Bahrain
Contact Us Today To Discuss Your First Project
With extensive experience and in-depth knowledge of Bahrain's business landscape, we are experts in facilitating seamless business setup processes for entrepreneurs. Our team is well-versed in the legal and regulatory requirements, ensuring compliance and smooth operations from inception. Trust us to guide you through every step of establishing your business in Bahrain, allowing you to focus on your core competencies and achieve your entrepreneurial goals.
Lets Start Setup in Bahrain!