Business for

Expats in Bahrain
There are so many Business for Expats in Bahrain, many of the expats who find themselves in this position choose to take the opportunity to start their own business or work for themselves. We have put together a list of expat business ideas that you may wish to consider if you want to start your own venture abroad.
Are you an expat looking to start a business in Bahrain? Look no further! Bahrain offers an excellent business environment for expatriates, and we are here to help you navigate the process seamlessly.
With its strategic location, robust infrastructure, and supportive government policies, Bahrain presents a wealth of opportunities for expats interested in entrepreneurship. From favorable tax regulations to simplified business setup procedures, the country is committed to attracting and supporting foreign investors.
At Setup in Bahrain Business Centre, we specialize in assisting register company in Bahrain, establishing and growing their businesses in Bahrain. Our experienced team understands the unique challenges and requirements faced by expat entrepreneurs, and we provide tailored solutions to meet your specific needs.
Whether you have prior entrepreneurial experience or are venturing into your first business, we provide expert advice and unwavering support to empower you in making well-informed decisions. Leveraging our deep understanding of the local market and our extensive network of partners and contacts, we offer valuable insights and connections that can accelerate the growth of your business.
Its a very good news for you that we are going to introduce you the business for expats that the Kingdom of Bahrain offered, there are more than three hundred (300) business for expats that a foreigner can own with 100% ownership and, some of the 100% owned business for expats are as below :
A Little History of Business in Bahrain
Bahrain has a fascinating business history that spans centuries, rooted in its strategic location along ancient trade routes. The country's business journey began with a flourishing pearl industry in the 19th and early 20th centuries, where Bahrain established itself as a prominent center for pearl diving and trade.
In the mid-20th century, Bahrain experienced a significant transformation with the discovery of oil reserves. This discovery propelled the nation into the global energy industry, attracting international investments and driving economic growth. The oil sector became a major contributor to Bahrain's economy, leading to infrastructure development, industrial expansion, and the emergence of new business opportunities.
Recognizing the need to diversify its economy beyond oil, Bahrain has made substantial progress in sectors such as finance, banking, tourism, manufacturing, and services. The country's focus on creating a business-friendly environment, combined with a supportive government, has enticed both local and international investors, fostering a vibrant and dynamic business community.
Bahrain's strategic location in the Gulf region, coupled with its well-developed infrastructure and skilled workforce, makes it an attractive destination for businesses seeking a presence in the Middle East. The country's commitment to economic diversification, innovation, and entrepreneurship has led to the rise of various initiatives and programs aimed at supporting startups and fostering a thriving entrepreneurial ecosystem.
Looking forward, Bahrain continues to evolve its business landscape, embracing sustainability, digital transformation, and a strong entrepreneurial spirit. The rich history of Bahrain's business endeavors serves as a foundation for its present and future aspirations, as the nation aims to remain a dynamic player in the global business arena.
Starting a business in Bahrain as an expat can provide numerous advantages, including a supportive business environment, strategic location, tax incentives, modern infrastructure, access to skilled talent, a robust financial sector, cultural diversity, government support, and a high quality of life. These factors contribute to the potential for growth, success, and a rewarding entrepreneurial journey in Bahrain.

Favorable Business Environment: Bahrain provides a welcoming and supportive business environment for expats, with transparent regulations, streamlined processes, and strong legal protections.
Strategic Location: Situated in the heart of the Gulf region, Bahrain offers a strategic location that serves as a gateway to the Middle East market, providing access to a large consumer base and diverse business opportunities.
Tax Incentives: Bahrain offers attractive tax incentives for expat businesses, including zero or low corporate tax rates, no personal income tax, and no capital gains tax in most sectors, allowing businesses to maximize their profitability.
Modern Infrastructure: Bahrain boasts modern infrastructure, including well-developed transportation networks, advanced telecommunications, and state-of-the-art business facilities, ensuring smooth operations and connectivity for expat businesses.
Skilled Workforce: Bahrain has a highly educated and skilled workforce, with a focus on developing talent in various sectors. Expats can benefit from the availability of skilled professionals and a diverse talent pool to support their business growth.
Robust Financial Sector: Bahrain has a reputable and well-regulated financial sector, offering access to a range of financial services, including banking facilities, investment opportunities, and access to capital for business expansion.
Cultural Diversity: Bahrain embraces cultural diversity and provides a multicultural environment that fosters collaboration, innovation, and cross-cultural understanding, creating opportunities for networking and expanding business connections.
Government Support: The Bahraini government actively supports foreign investment and entrepreneurship, offering incentives, grants, and initiatives to promote the growth and success of expat businesses.
Quality of Life: Bahrain offers a high quality of life with a cosmopolitan lifestyle, modern amenities, excellent healthcare facilities, and a safe environment for expats and their families to live and work comfortably.
A Little Explanation Of Potential Business Ideas
Online Store: Start an e-commerce platform that offers a wide range of products, allowing customers to shop conveniently from their homes and have items delivered to their doorstep.
Health and Wellness Services: Open a fitness center, spa, or wellness retreat that caters to the growing demand for health and wellness services in Bahrain. You could also offer specialized services such as nutrition counseling or alternative therapies.
Food and Beverage Business: Launch a restaurant, café, or juice bar that offers unique and healthy menu options, catering to the culinary preferences of Bahrainis and visitors alike. You could also explore the food delivery market by starting a dedicated food delivery service.
Tourism and Hospitality: Take advantage of Bahrain's thriving tourism industry by starting a boutique hotel, guesthouse, or offering specialized tour services showcasing the country's cultural heritage and natural attractions.
Renewable Energy Solutions: With Bahrain's increasing focus on renewable energy, consider starting a business that offers solar energy installation, energy-efficient solutions, or consulting services for sustainable practices.
Technology and IT Services: Set up a software development company, IT consultancy, or cybersecurity services firm to cater to the growing demand for technology solutions in Bahrain.
Event Planning and Management: Launch an event planning and management company that helps individuals and businesses organize and execute various events, such as corporate conferences, weddings, and cultural festivals.
Education and Training: Start a language school, vocational training center, or tutoring service that provides high-quality education and professional development opportunities to Bahraini residents.
Sustainable Fashion and Lifestyle: Tap into the growing demand for sustainable products by establishing a business that offers eco-friendly fashion, sustainable home products, or even a zero-waste store.
Digital Marketing and Social Media Management: Help local businesses enhance their online presence by offering digital marketing services, social media management, or content creation.
Other Business for Expats in Bahrain
There are many other business for expats in Bahrain that they can setup in Bahrain ,Feel Free to talk us we will help you and support you professionally. Please contact us with your idea to discuss more about Business for Expats in Bahrain.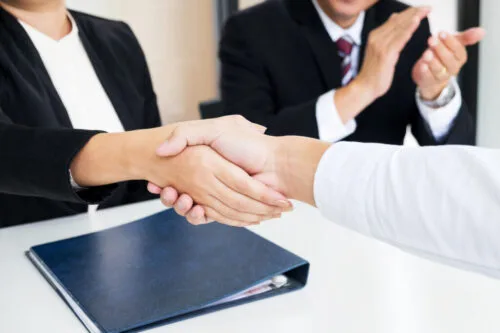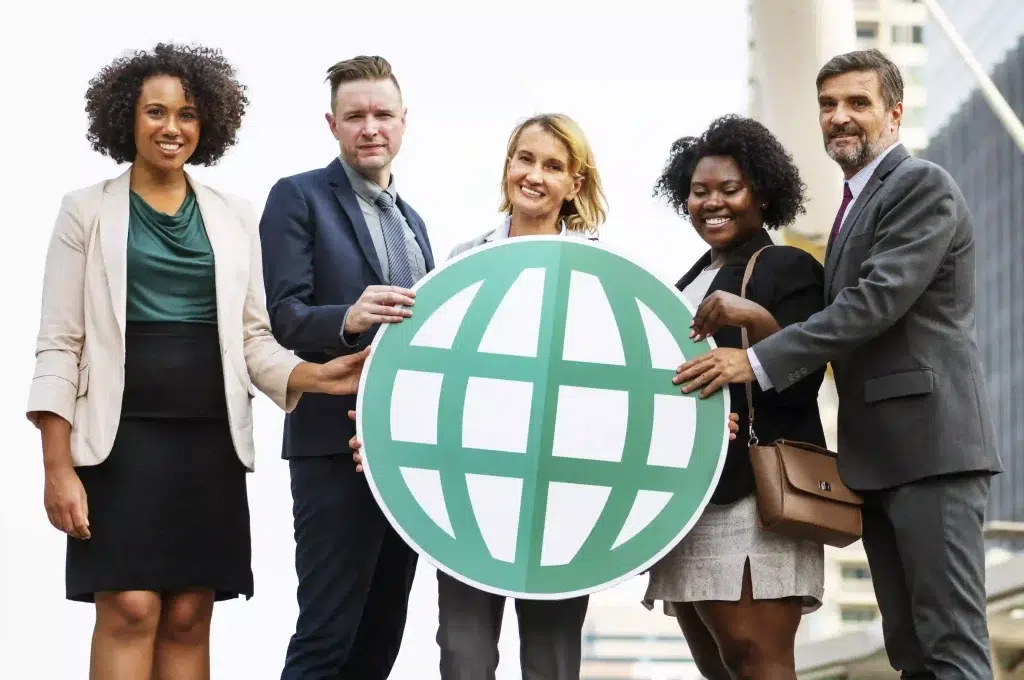 Start Your Business Today!
If you're an expat looking to establish a business in Bahrain, our services are specifically tailored to meet your needs in the realm of business for expats in Bahrain. We understand the unique requirements and challenges that come with starting a business as an expatriate in Bahrain. Our goal is to support you every step of the way and ensure a smooth and successful launch of your business venture.
We offer a comprehensive range of services designed specifically for business for expats in Bahrain. From company establishment and legal compliance to market research and business consulting, we provide the necessary expertise and guidance to help you navigate the process successfully.
Whether you're an experienced entrepreneur or starting your first business, we provide expert advice and support to help you make informed decisions in the field of business. Our deep understanding of the local market and extensive network of partners and contacts enable us to offer valuable insights and connections that can accelerate the growth of your expat business in Bahrain.
By partnering with us, you can focus on your core business activities while we handle the intricate administrative and legal complexities on your behalf. We are dedicated to your success in the realm of business for expats in Bahrain and will work side by side with you, overcoming challenges and seizing opportunities in Bahrain's vibrant business landscape for expats.
We are expert in dealing with LMRA and Corporate Bank Account which are necessary part of company registration.
Don't miss out on the incredible possibilities that Bahrain offers for expat entrepreneurs in the realm of business for expats in Bahrain. Contact us today and let us be your trusted partner in establishing and expanding your business for expats in Bahrain or Investor Visa Bahrain. Together, we can turn your entrepreneurial dreams into a thriving reality in the field of business for expats in Bahrain.
We now provide Business Registration Services in KSA, Turkey & Oman as well.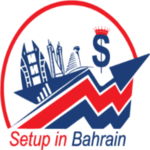 To know more about the company registration process in Bahrain, contact us. The registration process typically involves fulfilling legal requirements, submitting necessary documents, and obtaining the required licenses. Seeking guidance from experts familiar with Bahraini regulations can ensure a smooth and efficient registration process for your company.
setup in Bahrain Business Centre truly exemplifies professionalism in every aspect. From our initial interactions to the ongoing support provided, it has been evident that your team is dedicated to delivering exceptional services and fostering a seamless experience for clients